What are Porcelain Inlays?
Porcelain inlays are the best alternative to composite fillings and conventional silver fillings. They have a natural look and are used to repair teeth that have experienced trauma or decay or teeth with faulty fillings. At King West Dentistry we rely on porcelain inlays created using the sophisticated CEREC (CAD/CAM) technology. Our custom inlays are made of either tooth-colored porcelain or composite material. Restoring your teeth and giving you a beautiful smile is what we do best. Upon creating custom inlays that mimic your natural teeth, our skilled dentists will cement them permanently on the affected teeth. The outcome is immediate.
What are the Benefits of Porcelain Inlays?
They are a conservative way of repairing teeth that have decay, have faulty fillings or experienced trauma.
Best alternative to conventional silver fillings and composite fillings.
Less invasive since minimal tooth structure is removed during the procedure.
Porcelain Inlays Maintenance
Although they will give immediate results in improving your smile and self-esteem, the porcelain inlays are not completely permanent. You have to replace them one day. However, the life of the inlays can be extended by maintaining good oral hygiene, not smoking and getting regular dental checkups. Following these guidelines will keep your smile bright and long-lasting.
Why would someone need an Inlay Restoration?
An inlay restoration is ideal for anybody that wants to restore their teeth to a natural look. You can choose inlays if you have any of these problems:
Large fillings
Fractured or broken teeth
Tooth decay
Fractured fillings
Need cosmetic enhancement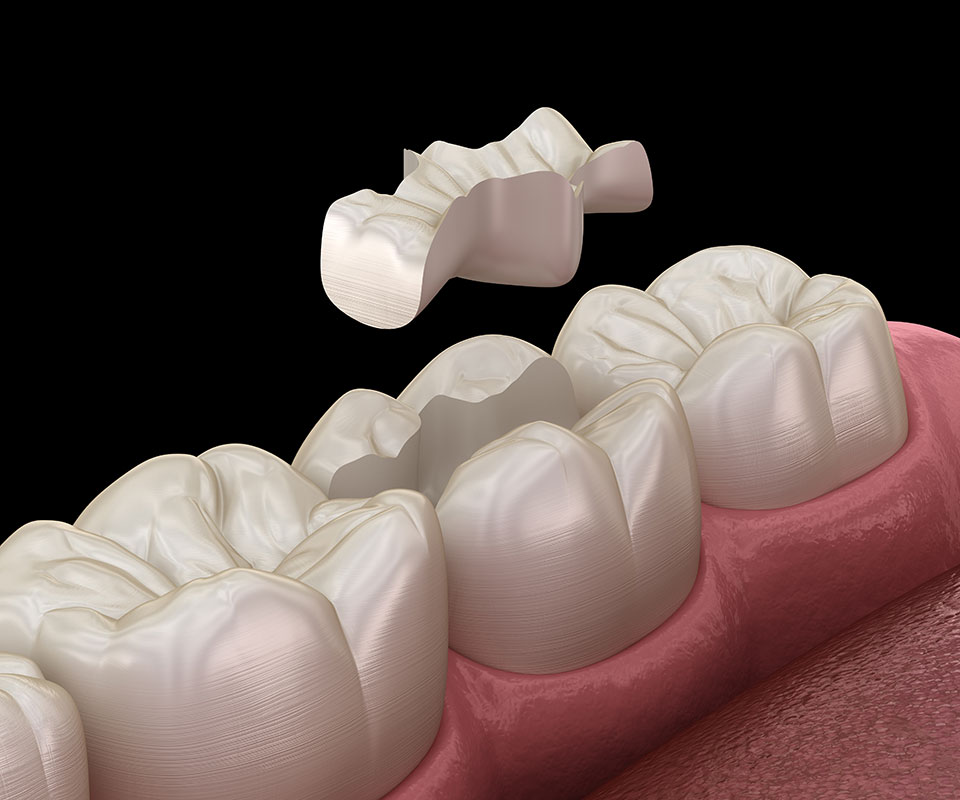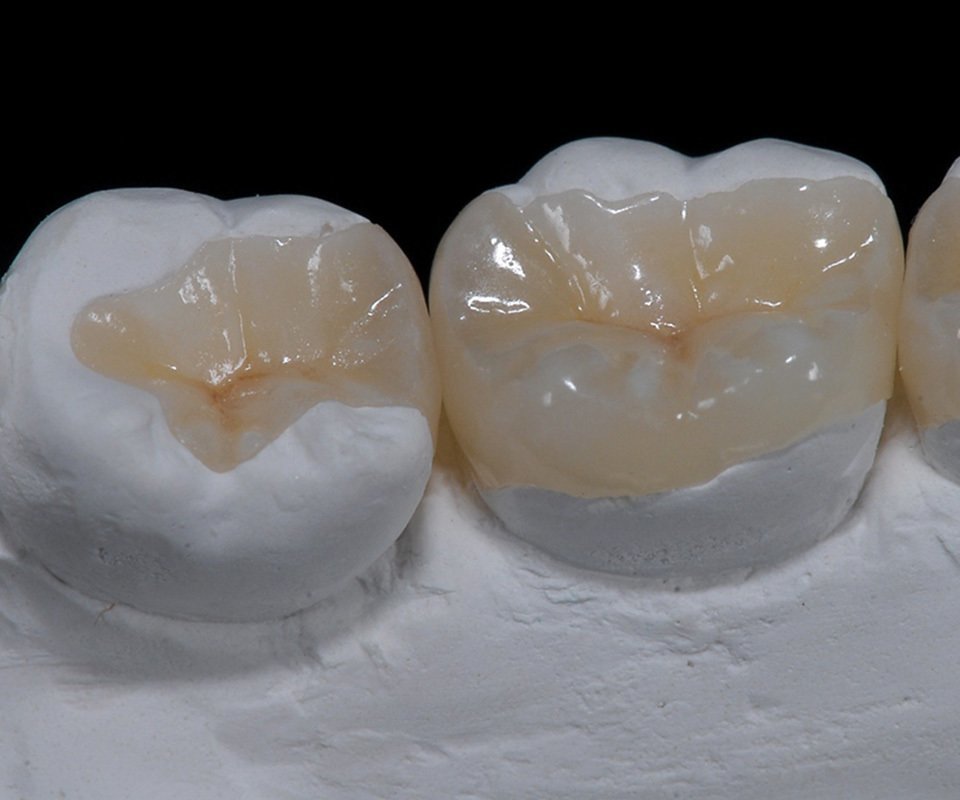 What is receiving an inlay like?
At King West Dentistry we understand how uncomfortable any dental work can be. Our commitment is to give you the best experience in every dental procedure. With porcelain inlays, we can install them in a single appointment thanks to the CEREC technology. You will only need two appointments if the inlays have to be created in an off-site dental laboratory. Our procedure starts with the numbing of the tooth in order to take out any decay or material left over from any previous fillings. We then clean the area and shape it accordingly to accommodate the porcelain inlay. When there is no CEREC technology, the dentist has to take several impressions of your teeth which are needed to fabricate your custom inlays and temporary restoration. We will then place temporary fillings as the placeholder until your inlays are ready.
On the follow-up appointment, our skilled dentists will cement the inlays on the affected teeth. Your relief is our number one goal. To guarantee this, we make several adjustments to ensure you can bite normally and that the inlays don't cause any discomfort in the mouth.
Caring for your porcelain inlays
Once the procedure is done, our dentist will give you instructions on how to care for the porcelain inlay during and after the healing process. We highly recommend that you follow our instructions to avoid shortening the life of your inlays.
At King West Dentistry we are always eager to hear from you and offer the help you need. Book an appointment below!
Book Appointment