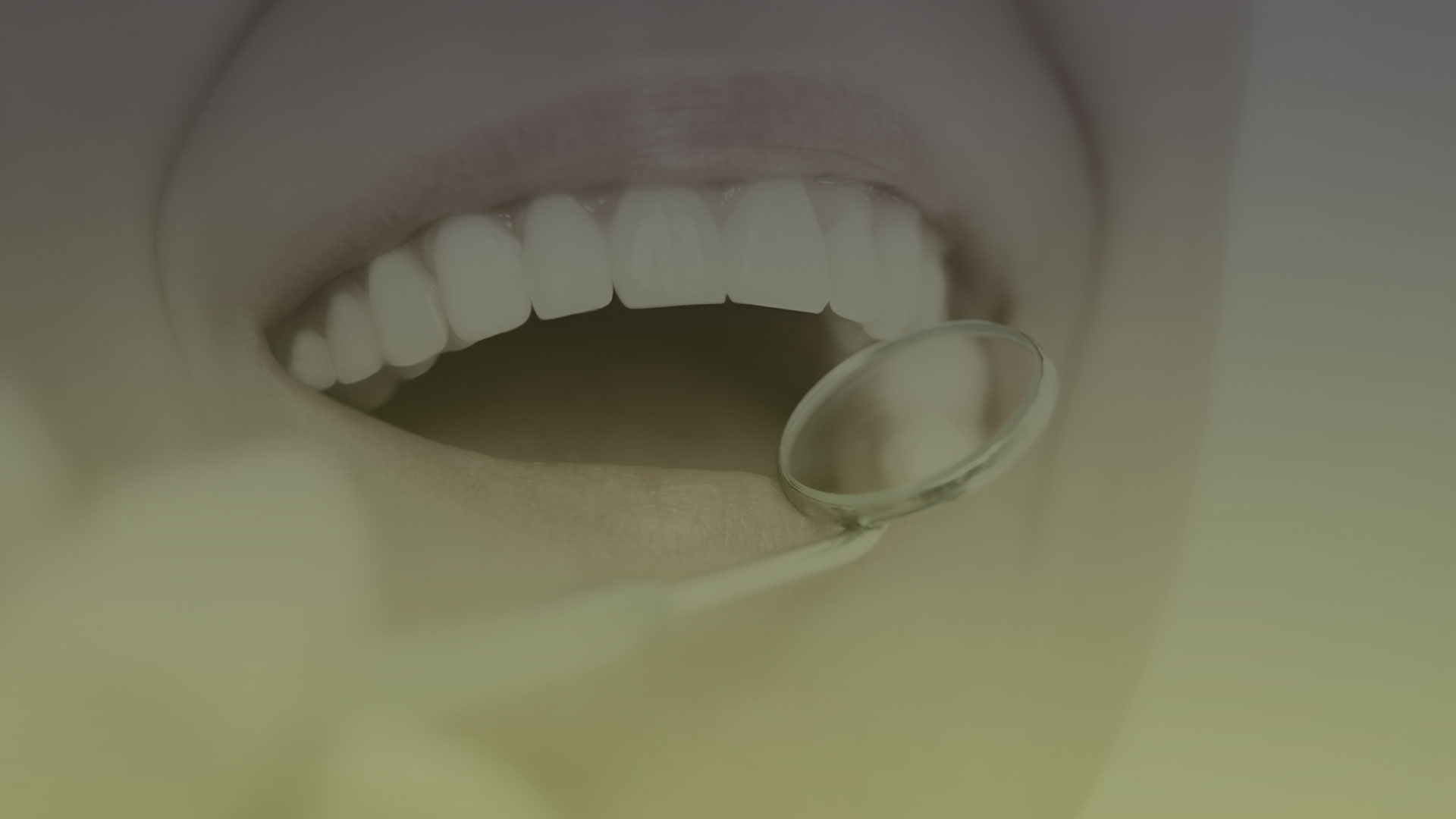 Fluoride Treatment
Fluoride treatment is among the most effective methods of preventing tooth decay. This form of treatment can be administered to both adult patients and kids. The dentists at King West Dentistry apply a fluoride treatment to a patient's teeth in different formulations such as foam, varnish, or gels.
According to our skilled and experienced dentists, fluoride, a naturally occurring mineral, acts in two distinct ways:
Topical Fluoride
Topical fluoride can reinforce teeth that have erupted from the gums. It successfully infiltrates the enamel and bolsters it to make it more resistant to the decay process. While topical fluoride can be found in dental products such as gels, mouth rinses, and toothpaste, dentists at King West Dentistry offer professional fluoride treatment for all our patients.
Systematic Fluoride
Systematic fluoride can reinforce teeth in the development phase (teeth beneath the gums) and those above the gum line. This form of fluoride treatment can be found in foods and water supplies.
Fluoride treatment and oral health
A complete fluoride treatment is important for kids and teens aged 6 to 16 years. The treatment is also essential for adults as well. Studies show that fluoride plays a significant role in reinforcing your teeth enamel and inhibiting the initial stages of tooth decay.
For these reasons, our experienced and friendly dental care staffs encourage our patients to consider fluoride treatment. At King West Dentistry, we strongly advise against going crazy with extra fluoride. In case your little angel ingests too much fluoride, there is a good chance they will end up with fluorosis. This is a condition characterized by opaque paper white area (mild), mottled patches (moderate), brown stains disfiguration (severe) on teeth. Always consult with your dentist at King West Dentistry before incorporating fluoride treatment in your kid's oral care plan.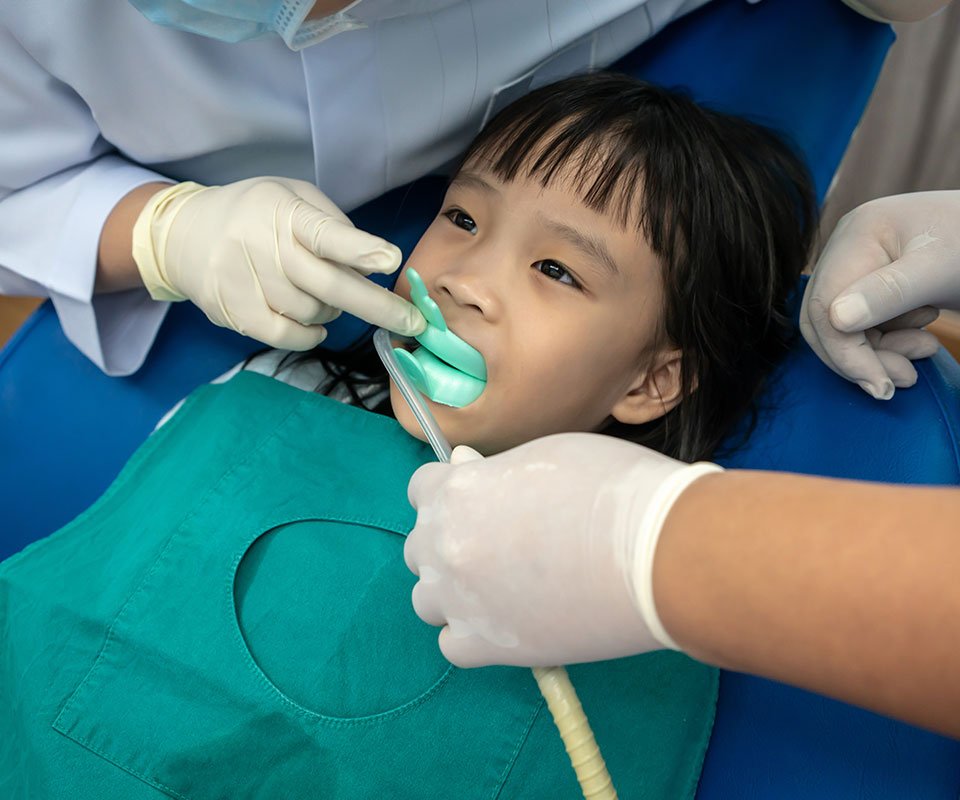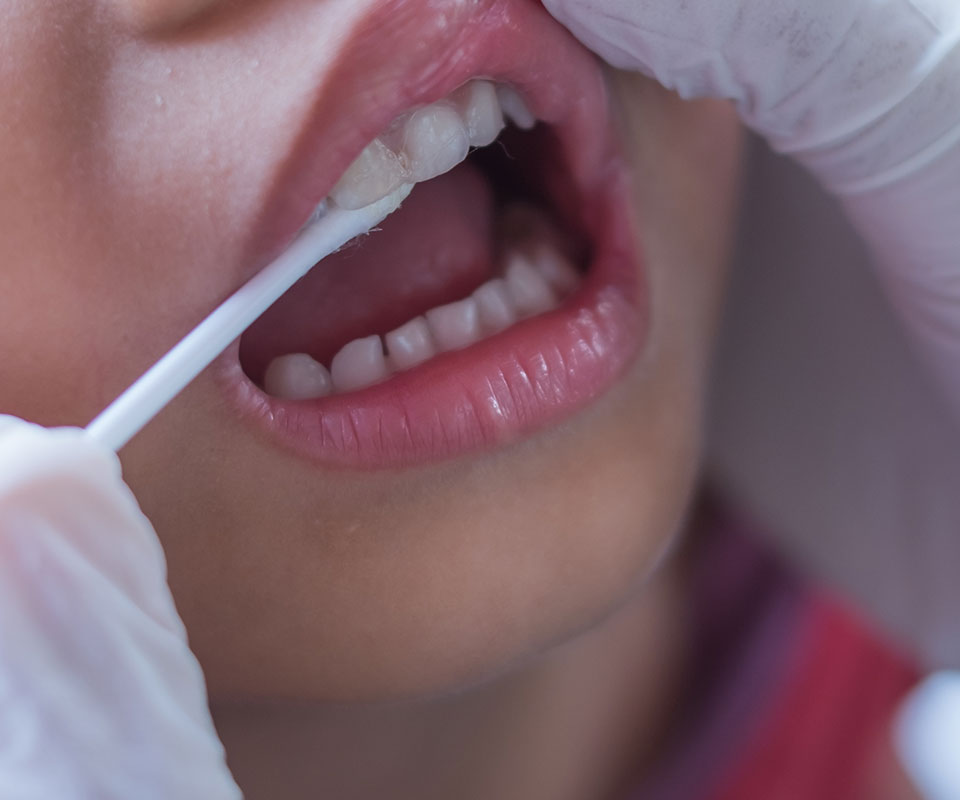 Why supplemental fluoride treatment?
Generally, water and your diet do a great job in the provision of fluoride. However, you might require additional fluoride to keep tooth decay at bay. Dentists at King West Dentistry can recommend a supplemental fluoride treatment for patients with the following conditions:
Exposed and sensitive root surfaces
Oral hygiene problems
Deep fissures on the chewing surface of the patient's teeth
Frequent consumption of carbohydrates and sugars
Recent dental decay problems
Insufficient usage of toothpaste with fluoride
Improper saliva movement. This particular condition is caused by some medical circumstances or treatment.
Expert Fluoride Treatments
During an appointment, your dentist at King West Dentistry will apply treatment in the form of gel or foam. The professional will also offer guidance regarding aftercare for fluoride treatments. You will be asked to refrain from drinking or eating anything for about 30 minutes to allow your pearly whites to absorb the fluoride effectively. Just like other medical procedures, fluoride treatment is associated with a few mild side effects. This is the primary reason the procedure must be handled by an expert.
At King West Dentistry we are always eager to hear from you and offer the help you need. Book an appointment below!
Book Appointment