What is a Fixed Bridge?
Porcelain Fixed Bridges look like natural teeth and are made of two crowns that cover two abutment teeth that act as anchors and are then connected to the pontics that serve as the artificial teeth. Bridges fill the gap left by missing teeth.
Just like all other dental restorations, fixed bridges are also not permanent. At one point in time, they will have to be replaced or re-cemented. Their life can, however, be extended by maintaining proper oral hygiene, not smoking and ensuring that you get regular dental checkups. Following these guidelines can guarantee that the porcelain fixed bridge serve you for many years without developing any problem.
Why would someone need a porcelain fixed bridge?
To occupy a gap left by lost teeth
Improve your smile
Preserve the shape of your face
Restore chewing and speaking abilities
Keep the remaining teeth from moving out of their natural position
Trade up to a permanent dental appliance from the removable partial denture
What is involved in obtaining a fixed bridge?
Thanks to our advanced CEREC technology, at King West Dentistry we are able to complete the procedure of installing porcelain fixed bridges in a single appointment. There are, however, special cases in which the bridge has to be built in an off-site dental lab. In this case, a patient will need two appointments. In the first appointment, we will take accurate impressions/molds which are then sent to the dental laboratory to create the fixed bridge. You will get a temporary bridge which you will use until the second appointment when the permanent bridge will be installed. It may take several weeks for the permanent bridge to be created.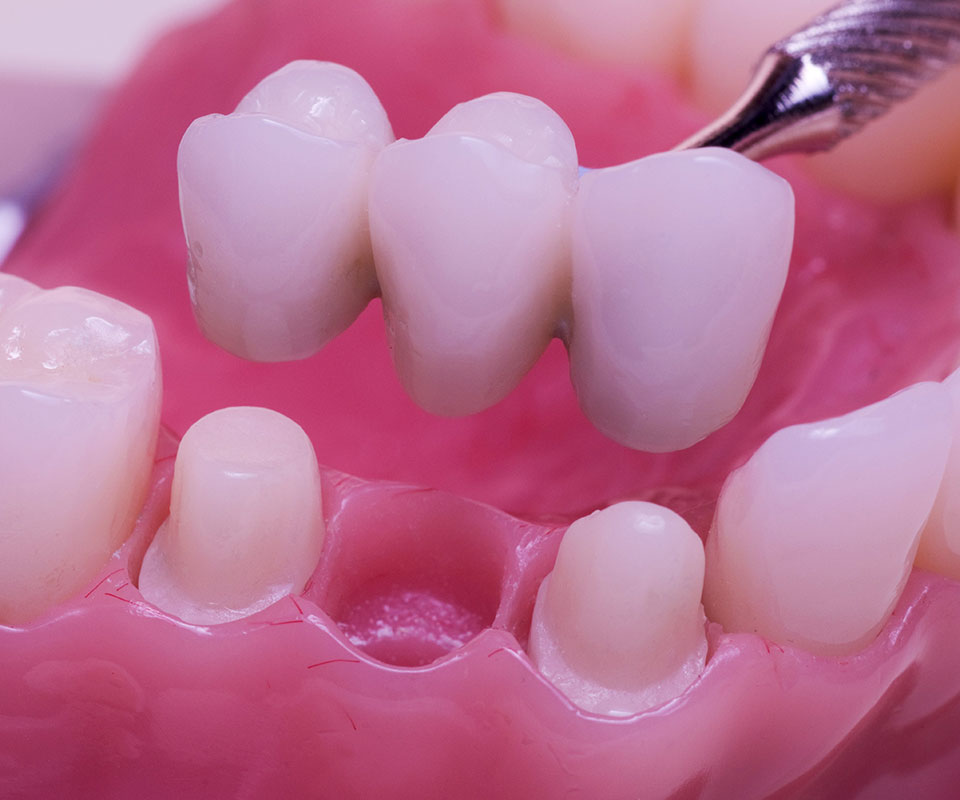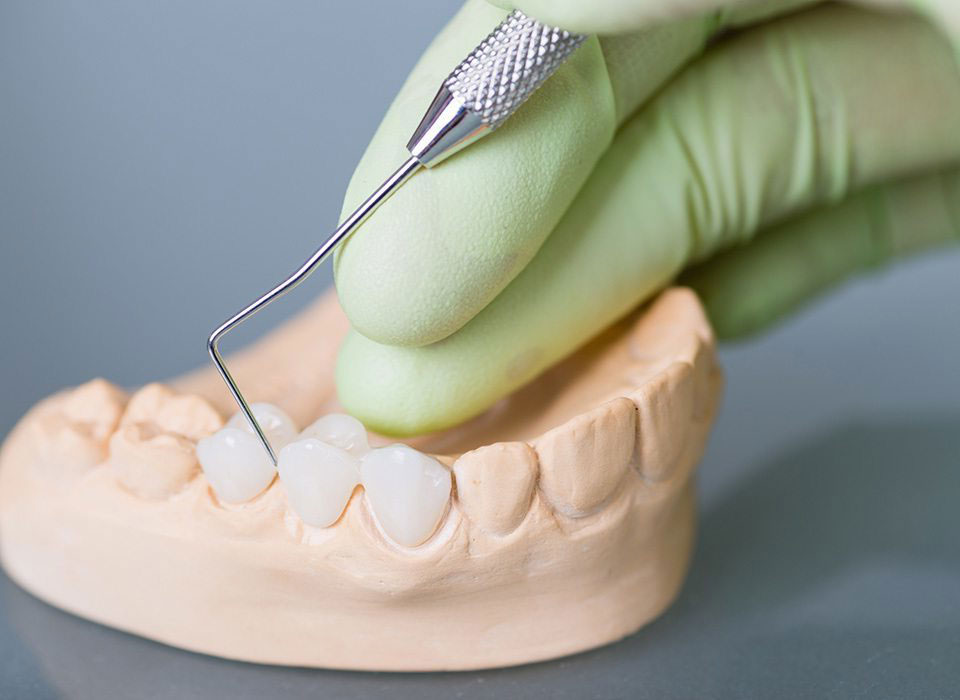 The Porcelain Fixed Bridges Process
In the second appointment, the dentist will replace the temporary bridge with the permanent one then check and adjust the bridge to ensure it fits perfectly. The dentist will then cement the porcelain fixed bridge into your mouth. There are also times when the temporary bridge may be cemented to give your tissues time to adjust to the new bridge. In this case, the permanent bridge will be cemented on a much later date.
At King West Dentistry, we want you to get the most from the porcelain fixed bridges. After the procedure, the dentist will give you specific instructions that you have to follow during and after the healing process. It is paramount that you follow these instructions to the letter so that the bridge can serve you for many years. Failure to adhere to these instructions can cause the bridge to get damaged prematurely thus causing you discomfort within just a few years.
At King West Dentistry we are always eager to hear from you and offer the help you need. Book an appointment below!
Book Appointment