Innovations in Braces
Gone are the days when braces had to look embarrassing with a mouth full of metal. Now you don't have to deal with all of that. There are lots of excellent treatment options designed to work well and remain inconspicuous throughout the treatment period. Dental braces can now fit perfectly into your lifestyle and suit your needs.
Advantages of Innovative Braces
One thing you must understand is that the new treatment options usually take less time than the traditional braces. In fact, some orthodontic treatments can take less than a year to be completed. There are cases where the patient may need to receive treatment for more than a year depending on their unique situation.
The innovative braces come with lots of advantages. For instance, with Invisalign aligners, clear plasticaligners are used for about 2 to 3 weeks and they move the teeth slightly to get rid of issues like overcrowding or spacing in the mouth. The clear aligners are ideal because, for one, they can easily go unnoticed. Secondly, the aligners can be removed when eating, drinking or cleaning teeth. When wearing clear aligners, you never have to consider strict dietary restrictions as it is the case with traditional metal braces. You get to eat whatever you want so long as you brush and floss daily to maintain good oral health.
For Invisalign treatment to bring out the best outcome, treatment needs to be properly planned based on the needs of the patient. At our dental clinic, we use modern computer-aided technologies like CAD/CAM in Invisalign treatment. This helps us to give our patients proper treatment time.
We also use mini implants (TAD) which move the front teeth back and create more room for the other teeth in the mouth. These implants are placed inside the bone on the side of the mouth and palate. In some cases, orthodontic treatment is done using magnets which are attached to the molars of an orthodontic patient to lift and reposition the teeth beneath.
Our dental clinic invests in state-of-the-art technologies to offer our clients the best in orthodontic dentistry. We always stay up to date with the new technological advancements to deliver the best value for our clients.
The process of getting dental braces
Your journey to get a new and beautiful smile begins with an initial consultation at our clinic. When you visit our clinic, you'll speak to a qualified orthodontist who will interview you to better understand your dental history. The dentist may recommend an X-ray to properly examine your teeth and mouth. The orthodontist will then recommend the best course of treatment for you. If your condition can be reversed with braces, the dentist will advise on this. You'll get a customized treatment plan which stipulates what appliances will be used if any, and how long the treatment will take.
If the dentist recommends braces, you will undergo a brief preparation procedure where the dentist polishes and air-dries the teeth before placing the braces. The dentist will then apply a special conditioner and leave it for about 30 seconds. He will then clean off the conditioner and apply an adhesive primer on the teeth which helps the brackets to stick.
Once the preparation process is over, the dentist will coat the back of the brackets with special orthodontic cement. He will then place the brackets carefully on their spot on the teeth while removing any extra cement that oozes out. He uses the high-intensity light to harden the cement and ensure the braces remain intact. Once this is done, the dentist will confirm that the brackets are in their desired positions and then thread the dental arch wires through them.
This entire process is done at the dentist's chair and takes around 10 to 20 minutes depending on how severe the condition is. It's normal to feel some discomfort, tightness or even soreness after 4 to 6 hours of having the braces. Your dentist may also recommend using over the counter pain medication like ibuprofen and Tylenol to ease the pain. The pain and discomfort are likely to go away 3 to 5 days after having the braces.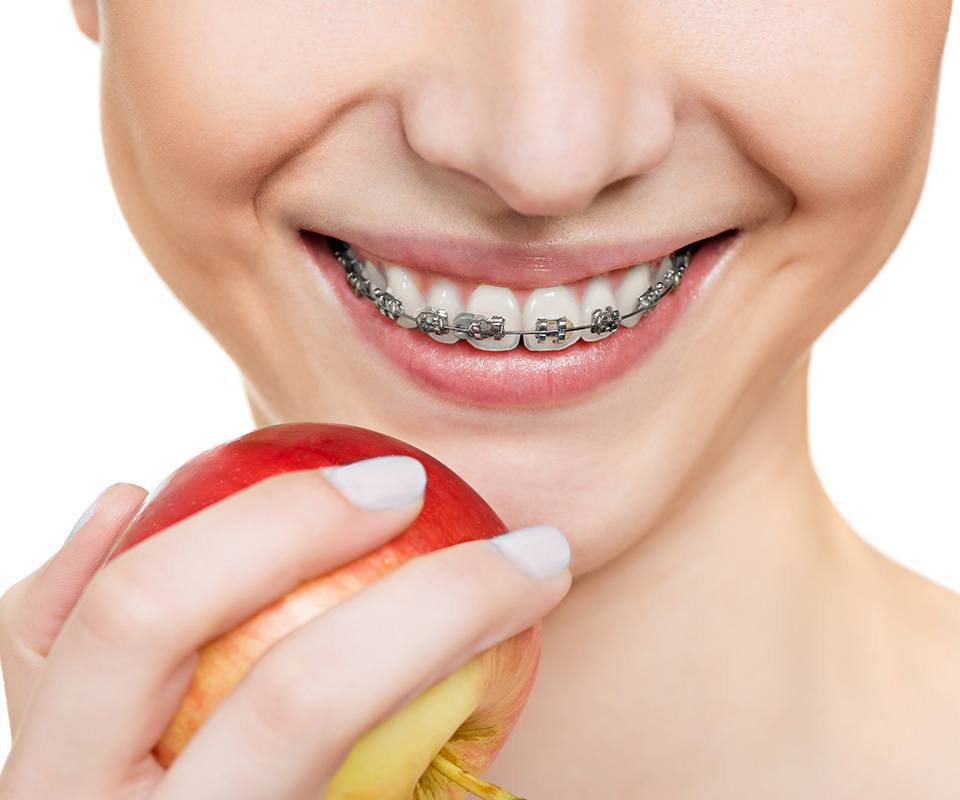 How often should you go for follow up appointments or adjustments?
Your dentist will advise on how often you'll have to go for follow up appointments after you receive orthodontic treatment that involves metal braces. By going for every appointment, your orthodontist can monitor the progress of your treatment and make important adjustments to the archwires just to ensure they're moving your teeth according to plan. These archwires are kept in place using elastic ties. Over time the elastic ties stretch and weaken so they need to be replaced for you to get the best outcome. When you go for the appointments, your dentist may note something amiss in your treatment and make the necessary changes before it affects the outcome.
Tooth movement doesn't begin immediately after placing the braces. Typically, the teeth begin to move at least 3 weeks after having the braces. This means that the first adjustment appointment is likely to be scheduled after 3 to4 weeks. There are newer wires which are available today that don't require very frequent adjustments. Don't be surprised if your dentist recommends the next appointment after 5 weeks or so.
When you go to the dental clinic for your next appointment, the orthodontist may begin by taking off the archwires so that you can easily brush and floss your teeth before they are replaced in your mouth. You will then be given some new coloured elastic ties which help to keep the wires intact. Most patients choose a colour they love for their elastic tie. Your orthodontist may also communicate any information you may need or answer your concerns at this appointment.
After the adjustment appointment, expect to feel some soreness or tightness in the mouth because of the new arch wires installed. Your orthodontist may also advise you to take over the counter pain medication to help alleviate this pain.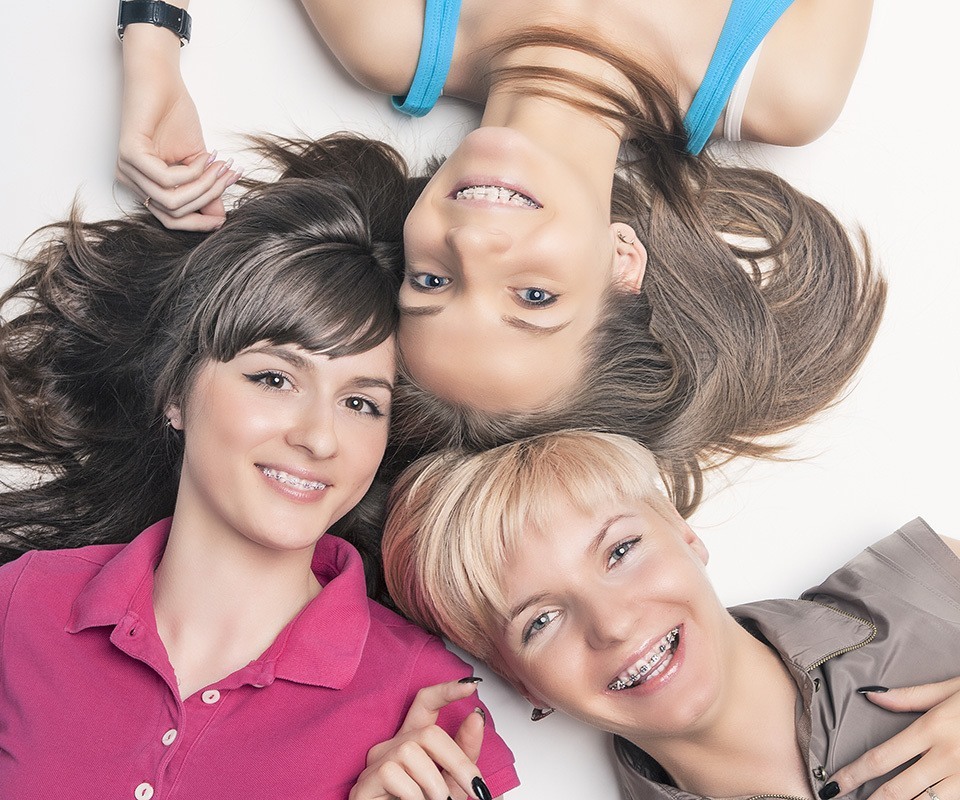 Lifestyle changes when wearing traditional metal braces
The success of your treatment will greatly depend on how well you take care of your metal braces when you start wearing them. Brushing and flossing often are recommended but you must use the right interdental brush and a fluoride mouth rinse to ensure you reach the spaces underneath the dental arch wires and get rid of any bacteria that could be stuck in these areas. If you don't take good care of your teeth when wearing the braces, you may end up damaging the enamel. We recommend brushing your teeth at least 3 times daily. This could mean having to carry your toothbrush to school or work in order to clean your teeth after lunch.
When wearing traditional metal braces, you may also have to avoid certain foods that are likely to break the brackets. For instance, sticky foods, hard candy, and very sugary or acidic foods are not recommended for those wearing metal braces. They can get stuck in the bracket and break the bond between the tooth enamel and the bracket. Some hard foods can even break the braces themselves.
How metal braces are removed
Once the treatment period is complete, you'll visit your orthodontist to have your braces removed. The removal process is quite straightforward. The orthodontist will need to gently break the bond between the brackets and your teeth. However, the adhesive behind will be left to act as a protective layer for the tooth structure. Once the brackets have been removed, the bonding cement is removed using a special tool that's similar to what's used when filling a cavity. The braces removal process isn't painful. It may cause the gums to be inflamed slightly. With proper oral hygiene, this will go away in just a few days.
What to do once the braces are taken off
Once the braces are removed, your orthodontist may recommend wearing retainers. The retainer can be created for you during the removal appointment. Having retainers after braces are removed is important and shouldn't be seen as an optional part of treatment. The retainer is absolutely essential because your teeth are still not used to their new position. The teeth may try to do everything they can to return to their original position, what they consider natural to them. This retainer plays a very critical role in making sure your teeth don't back to their original position and counteract all your treatment efforts. The retainer is customized specifically for your mouth.
How long will you wear retainers?
Retainers can be worn for as long as you wish but your orthodontist will recommend the best treatment period depending on your unique situation. Typically, patients wear retainers 24/7 in the first 6 months after getting their braces. Thereafter, the retainers can be worn at night only. Speak to your orthodontist for more information regarding when to wear the retainers and for how long. It's also important to visit our dental clinic for regular teeth cleaning as soon as you remove the braces. If there was some remaining orthodontic cement that needs to be removed, it can be done during the prophylaxis procedure. If you have other issues like colored teeth, speak to your doctor regarding the available treatment options. Our dentist may not advise on having the teeth whitened when you are still wearing your braces. However, once your braces are taken off, you have can go ahead and consider popular whitening treatments that suit your needs and budget.
At King West Dentistry we are always eager to hear from you and offer the help you need. Book an appointment below!
Book Appointment