Meet the Team
Say hello to the dental team at King West Dentistry in Toronto.
Administrative Team
Maryam
Maryam has a Bachelor's degree in computer software, mathematics and design. She has dental assistant level II diploma, HARP certified and member of the Ontario Dental Assistant Association, also completed dental hygiene program.
Maryam has been practicing in dental office for the past 7 years. In our office she is working as front desk reception, treatment planning, office coordination and all dental insurance related matters.
In her spare time, Maryam enjoys playing Piano, Guitar, exercise and travelling with her family.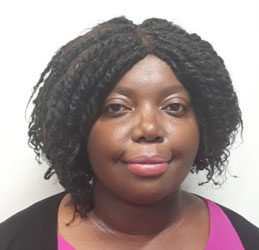 Esther
Esther has over 7 years experience as a medical administrator. She has worked multiple high volume clinics, OHIP and private.
She believes that good health is the foundation to a great life and is committed to helping patients achieve this goal.
Esther also enjoys yoga, spending time with friends and family, and learning about and supporting environmental and social causes.
Assistant Team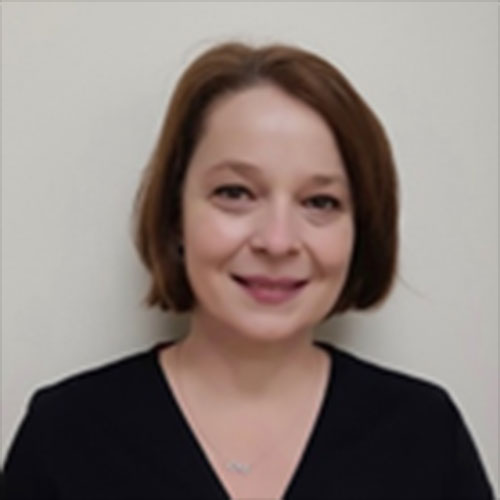 Raluca
Raluca has over 7 years of experience as a dental assistant and she graduated from George Brown College with dean's honors.
She believes that her enthusiasm and compassion towards patients is evident in her easy going manner and endless patience. She thrives in every aspect of her job but her passion is working with children and people with disabilities.
Outside the office she enjoy spending time with her 'almost ' teenager son plane spotting, swimming and skating or cooking together.
Hygiene Team
Susan
A Graduate of George Brown College, Dip., DH.,1997, Susan has comes with more than 20 years of experience in general dental clinical practice by working with diverse groups of people, such as the youngest to the elderly, professionals and those with special needs.
Susan takes a genuine interest in her patients well being and enjoys educating and empowering them about how to take control of their oral health.
She is a regular at the gym, working out 3 times a week and is disciplined about healthy eating. When tie and opportunity allows she loves reading, biking, hiking, mountain climbing and traveling.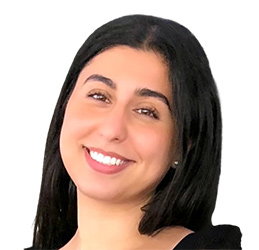 Jordana
Jordana's dental career began in 2016 after graduating from George Brown College as a Level II Dental Assistant. Her passion for dentistry continued to grow as she then returned to George Brown to complete her advanced diploma in Dental Hygiene where she graduated in 2018, making the Dean's Honour List. Jordana prides herself in staying current with the latest research in preventative oral health care.
Her professionalism and commitment is noticeably reflected in her positive attitude and delivery of care. Jordana is bilingual in both English and Italian and enjoys travelling and spending time with her family.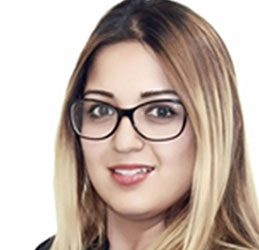 Negar
Negar has been practicing dental hygiene since 2008,but has been in the dental field for over 15 years. Negar is HARP certified and is a member of the Ontario Dental Hygienists Association. Negar has been a member of our team since2005. She started as a dental receptionist / dental assistant level I. While working, she went to school and finished the dental hygienist program. She is always ready to brighten our day with her boundless energy and enthusiasm. In her spare time, Negar enjoys running, skiing, traveling, cooking, and outdoor activities. She also enjoys rooting for the blue jays and trying new restaurants.
"As my patient, you can expect exceptional care utilizing the latest state-of-the-art equipment with a gentle touch. I will make sure you are as comfortable as possible and treat you like family. With our team and your active role, we will tailor a treatment plan to your needs and goals. I want to be your hygienist for life!"