What is Invisalign?
There are a lot of misconceptions going around about Invisalign treatment. This exciting orthodontic treatment has been heavily commercialized giving patients high and sometimes false expectations regarding the results of this procedure. We'll provide some needed education regarding Invisalign to help you decide if it's the ideal treatment for you.
Invisalign is a form of orthodontic treatment that replaces the use of traditional braces with brackets and wires. This technique uses clear plastic tooth aligners, which can be removed whenever one wants to eat, brush their teeth or attend a special event. One common advantage of Invisalign is that it can easily go unnoticed. These braces are designed to be effectively 'invisible'.
The origins of Invisalign
In 1999, a company call Align Technologies introduced the removable clear plastic aligners in the market. Soon enough, the idea became popular among patients and orthodontists who preferred this tool to traditional braces especially for those with moderate and mild alignment issues. Most patients found Invisalign aligners more comfortable and attractive compared to the traditional metal braces.
However, not everyone is a candidate for Invisalign treatment. When you visit our dental clinic, your dentist will look at your condition and figure out if the plastic aligners are ideal for your situation.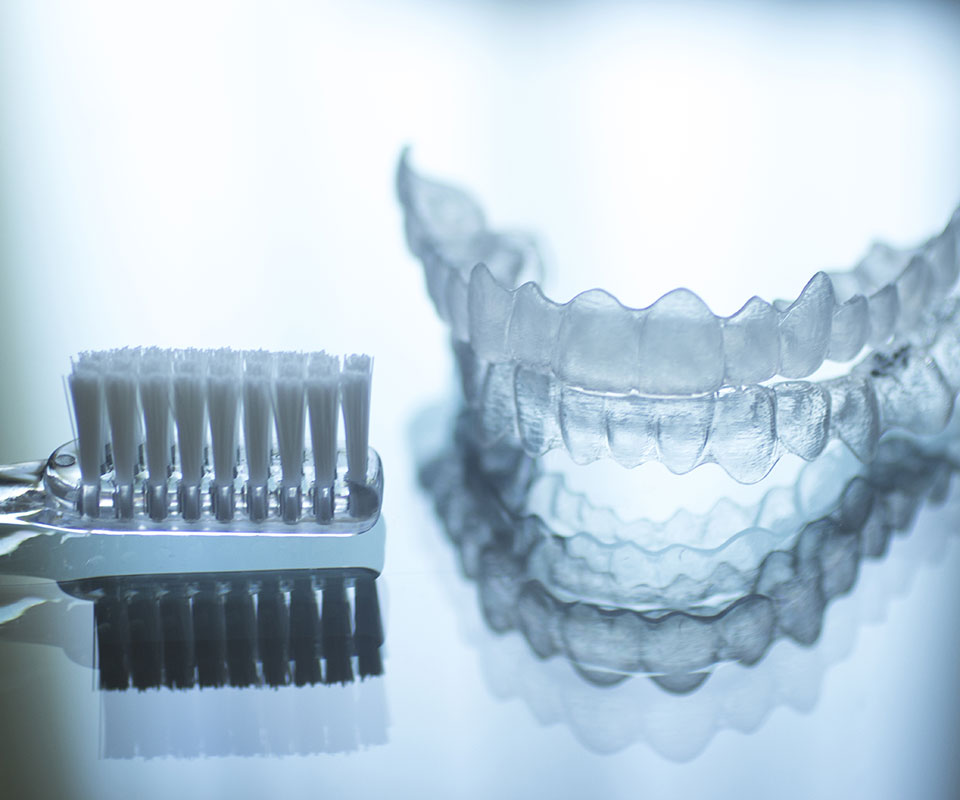 How do Invisalign clear plastic aligners work?
It's important to note that Align Technologies only perfected the concept of clear plastic aligners. The idea was still there in the 1940s. Some companies had introduced the concept of removable and attractive braces but it was yet to be fine-tuned. It was only until the late 70s that dentists explored the idea further and made impressions to be used to create aligners that would straighten the teeth. When Invisalign was introduced, it really simplified this process. All you need to do is visit the dental clinic, have one set of photos taken as well as impressions of your teeth during the initial consultation. Once this is done, the Invisalign aligners will be specially customized for you.
At our dental clinic, we have partnered with some specialists at Align Technologies to help us create customizes series of clear plastic aligners that are ideal for the patient's treatment plan. Align uses state of the art CAD/CAM technologies to synthesize data and come up with the aligners needed for the patient's condition. This software ensures that the aligners are designed in such a way that the teeth will be moved little by little until they get to the ideal position.
Once your aligners are ready, they'll be handed over to you by the orthodontist who will give you special instructions on how to take care of your gums and teeth while wearing them. Your orthodontist will also monitor your progress regularly and progress every 4 to 6 weeks and provide you with the aligners you need for each period. Each set of aligners is required to be worn for two weeks. During this two week period, your teeth move approximately 0.25 to 0.33 mm. Keep in mind that you will need to wear the aligners for a minimum of 20 hours a day. Remove them only when you need to eat, brush, floss or drink certain beverages.
You may have to wear 20 to 30 aligners over the course of treatment, depending on the extent of your condition. Keep in mind that every patient has a unique situation and since the treatment is going to be customized for the individual, the time it takes to complete will depend on your needs. Talk to our orthodontist and you'll get an estimate of how long your treatment will take.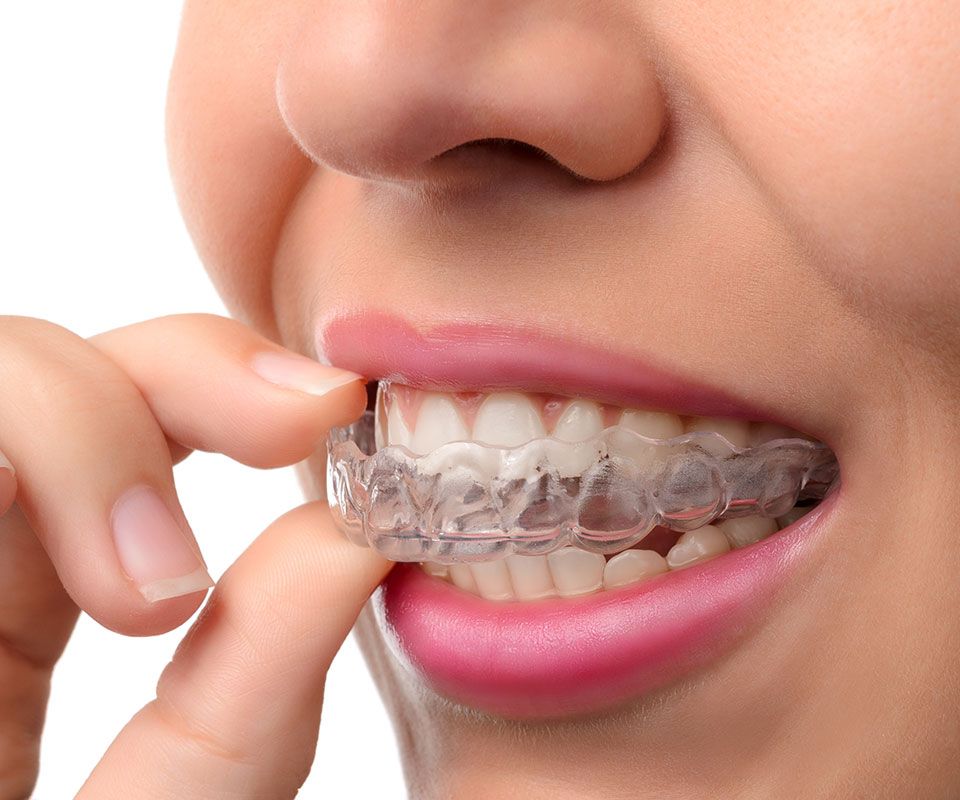 Invisalign versus traditional metal braces
Invisalign is certainly a great invention in orthodontic dentistry. However, this tool is not for everyone. There are patients who will still have to use the traditional metal braces.
For instance, if you have complex bite issues, Invisalign treatment may not work for you. The traditional metal braces with wires and brackets will offer a better result. While they aren't as attractive and invisible, the traditional braces are much stronger and more efficient. Traditional braces have evolved over the years to be better and smaller than they were previously.
When you visit your orthodontist, he/she will determine which treatment is ideal for you. All our dentists are highly qualified to help you make the right decision. We'll give you invaluable help and advice on the tool that's best for you depending on your unique situation.
Good candidates for traditional braces
If you are experiencing any of the issues below, your dentist may recommend traditional braces as opposed to Invisalign:
Your teeth are majorly rotated
The upper and lower jaw muscles and joints don't work properly together
You have more than one missing tooth
Your teeth are tilted in one direction
Your teeth have more than 5mm of spacing
You have open bites either in the back or front of the mouth which need closing
You have skeletal malocclusions
Good candidates for Invisalign
On the other hand, if you suit any of the descriptions below, you are likely to be considered the ideal candidate for Invisalign treatment:
Teenagers or adults who are not losing baby teeth anymore and have started growing permanent teeth.
Individuals who are ready to commit to the treatment plan carefully. This could include special diet restrictions and giving up certain lifestyle habits that could hinder treatment. The aligners need to be worn for at least 20 hours every day for the treatment to be effective.
Individuals with overcrowded teeth (1 to 5 millimeter)
Those who have a crossbite or deep overbite
Patients with widely spaced teeth (1 to 5 millimeter)
Patients who had traditional braces before and want minor teeth movement after the original treatment
At King West Dentistry we are always eager to hear from you and offer the help you need. Book an appointment below!
Book Appointment