The Benefits of Invisible Braces
Gone are the days when patients who wore braces felt embarrassed and uncomfortable. Today's braces look more attractive than traditional metal alternatives and can easily go unnoticed. Invisible braces are most preferred by wearers because they don't involve metal brackets that fill the mouth, are uncomfortable to wear and make one look like a teenager with a mouth full of metal.
What conditions do invisible braces treat?
There are situations where traditional metal braces are more efficient than invisible braces. For instance, if you have complex bite issues, the orthodontist is unlikely to recommend invisible braces. However, there are other situations where the individual can benefit greatly from invisible braces. If you have an overbite or wide spaces in between your teeth, invisible braces can help you to achieve your desired smile. Individuals with crowded teeth can also use invisible braces. It's important to note that these braces are only recommended for adults and teenagers who have no more baby teeth to lose. Patients must also be fully committed to adhering strictly to treatment to get the best outcome.
Varieties of invisible braces
Invisible braces come in different varieties. They include ceramic brackets, clear aligners and inside brackets. We'll go over how each of these options works below.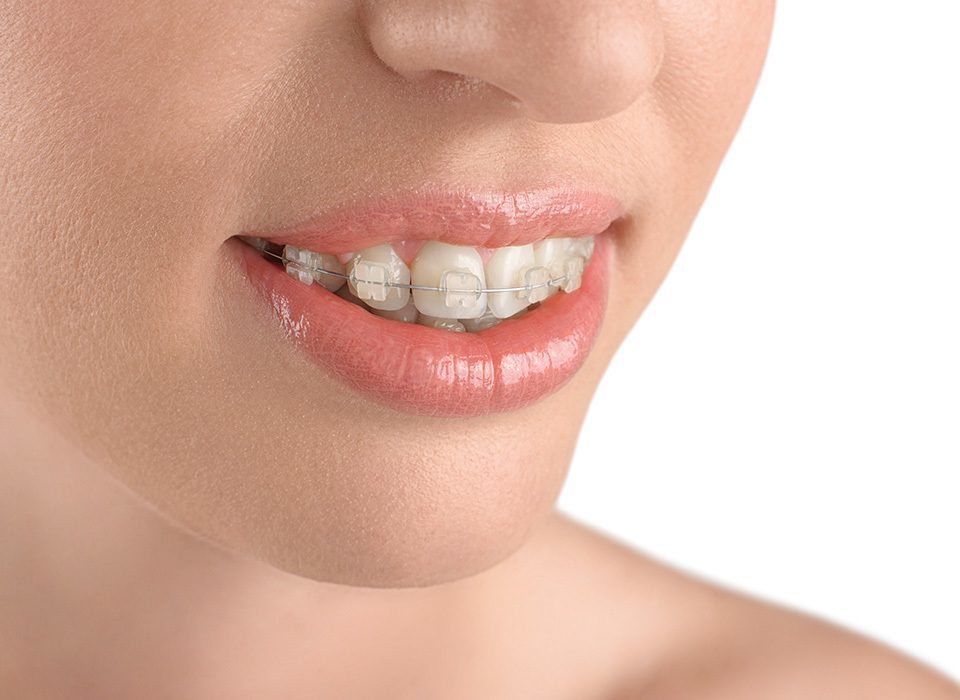 Clear aligners
One of the most commonly used invisible braces is called Invisalign, a product developed by Align Technologies. These clear plastic aligners are made from impressions of the patient's teeth. Align Technologies uses a special CAD/CAM technology to come up with a series of aligners that match the patient's treatment goals. The aligners are then taken back to the orthodontist to be administered. The aligners come in a series of sets. Each set must be worn for about 2 weeks before changing to the next one. Most patients will have 20 to 30 aligners which will be worn at different stages in the course of their treatment.
Invisalign clear aligners are more comfortable than the traditional metal braces. They are clear and hence can remain invisible inside the patient's mouth. With the set of clear aligners, patients don't have many food restrictions. The aligners can also be removed whenever one needs to brush, floss, drink or eat. However, these aligners should be worn for a minimum of 20 hours per day. The major drawback of removable aligners is that they can be misplaced or forgotten which affects the outcome of the treatment. The aligners must be administered by a registered orthodontist. It's common to experience slight pain or discomfort when wearing a new set of aligners for the first time. Patients may also be required to invest in specialized cleaning or maintenance products when wearing clear aligners. Attending regular appointments at the orthodontic clinic is critical to ensure you get the new sets of aligners on time and to keep track of the progress of your treatment.
Ceramic braces
Ceramic braces are created from composite materials. They are not as strong as traditional metal braces meaning that you may have to wear them for a longer time to achieve the desired results. Ceramic braces are generally larger than standard metal brackets and they consist of tiny rubber bands or ligatures which are changed during monthly appointments. However, the brackets are non-removeable throughout treatment. Due to this reason, cleaning your teeth by flossing or brushing can be a problem. Eating and drinking with the brackets can also be uncomfortable. Ceramic braces cost more than traditional metal braces which explains why most patients choose to have them installed only on their visible front teeth. There's also the possibility of ceramic brackets eroding the teeth that they come into contact with.
Inside braces
These braces are designed to attach to the back side of the patient's teeth. The dentist will gather information regarding the proper positioning of the braces inside your upper and lower teeth. The braces are fixed to the inside of the mouth making them easily unnoticed. Inside braces are often more expensive than traditional metal braces. They may also hinder activities like brushing teeth, flossing, speaking and eating.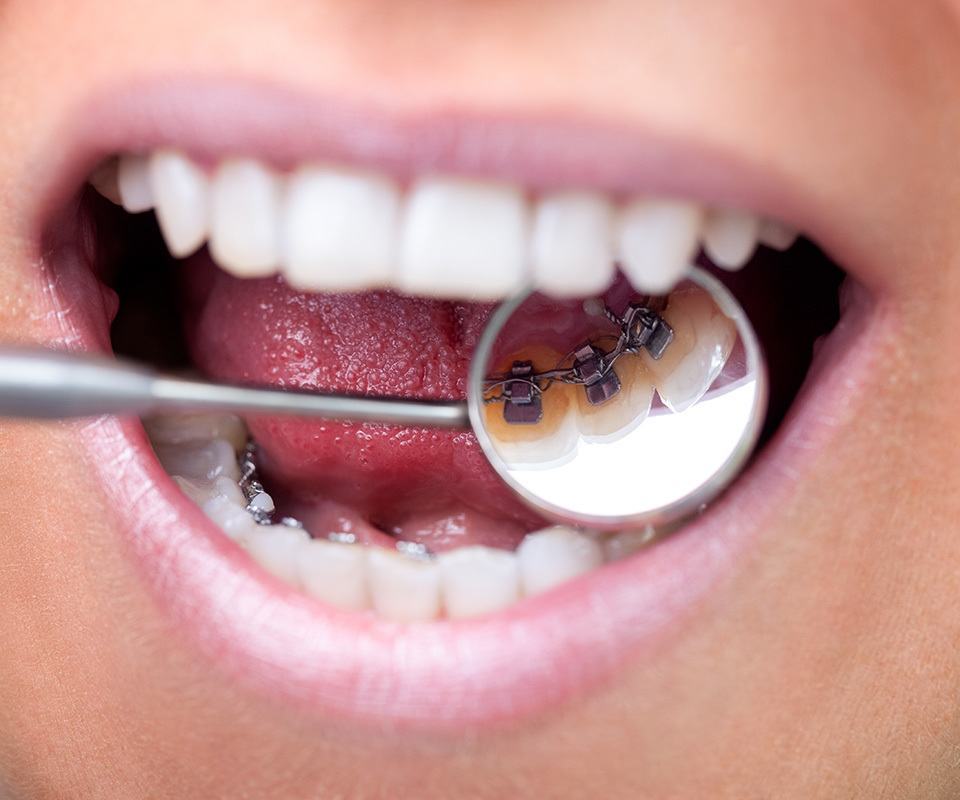 How long will treatment with invisible braces take?
When it comes to invisible braces, the treatment plan varies from patient to patient. This is because every patient is unique and a customized plan helps to ensure that the treatment is designed to fit a specific outcome.
Typically, treatment with invisible braces takes 18 to 24 months. The treatment time may be influenced by the type of braces being worn. For instance, if you wear strong metal braces, they are likely to take less time than the weaker ceramic braces. Clear plastic aligners like Invisalign will take 2 weeks at a time and if you have a set of 20-30 aligners, the treatment period will be about 9-15 months.
At King West Dentistry we are always eager to hear from you and offer the help you need. Book an appointment below!
Book Appointment