Calamus 3D Obturation System
A very critical step in the root canal treatment process involves getting rid of irritants that hide in the root canal space. Examples of irritants include bacteria, bacterial toxins, and protein degradation products. These irritants are very dangerous when left in the root canals. They pose serious health risks and therefore need to be properly eliminated by cleaning, shaping and sterilizing the root canal. This is part of your treatment when you visit our dental clinic for a root canal.
Though it may seem easy, getting rid of these irritants can be difficult due to the poor visibility inside the mouth and the root canal area. If the dentist applies the filling without getting rid of these irritants completely, the area can get infected and begin to decay all over again. To avoid this, our dentists use a modern technique known as three-dimensional filling.
What is three-dimensional filling?
Root canal treatments can be difficult to accomplish without the proper systems. Dentists are faced with the same challenges they get when filling any sort of dental cavity. The root canal space can be different from one root to another. What makes the process even more difficult is that the filling needs to be put in all areas even the ones beyond the dentist's vision. Proper precision is key to ensuring the filling gets to the depth inside the apical foramen and the foramina.
The dentist will be required to extend the limits of the cavity very carefully making sure all the irritants are removed so that the filling can be put in properly. Any cavities that were created when cleaning or shaping the root canal need to be free of any debris.
Previously, dental radiographs were taken to show the shape of the canal. However, these radiographs were often misleading and could lead to issues when putting in the filling. To resolve these challenges, the 3D obturation techniques were developed. These techniques enable vertical and horizontal filling of the root canals.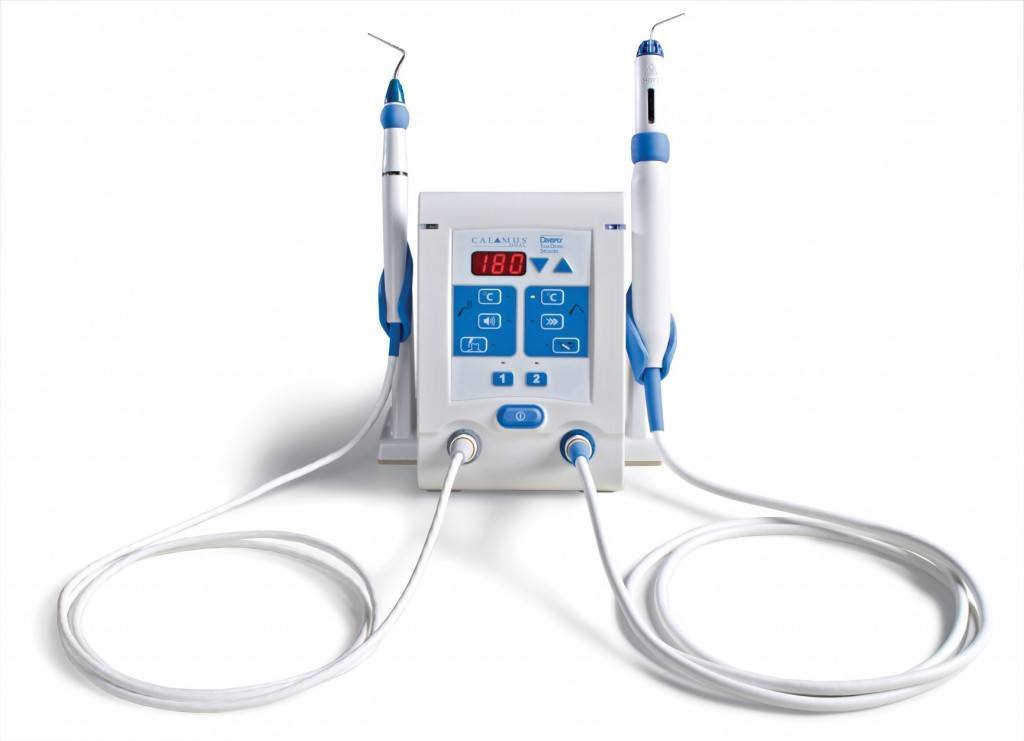 Calamus Dual 3D Obturation
Our dental office has invested in the Calamus Dual 3D Obturation system which helps us to achieve the best results for our patients. This system has an ergonomic design which helps our dentists to conduct the root canal process smoothly and efficiently. It helps to get the procedure done in less time and improve the quality of care we provide our patients. This system has a flawless design and smooth finish with a slender handpiece for easy manipulation. This is yet another great addition at our dental office which enables us to benefit our patients most.
At King West Dentistry we are always eager to hear from you and offer the help you need. Book an appointment below!
Book Appointment